"Leading Manufacture for Domestic Heavy Hex Nuts"
Unytite is one of the leading manufacturer of structural bolts and nuts. Unytite manufactures all structural product using only the highest rated material, melted and processed exclusively in the United States of America.

Heavy Hex Nuts
Heavy hex nuts are generally specified for high temperature or high pressure applications. Heavy hex nuts are known as one of the strongest nuts in the industrial market and thicker across flats than finished hex nuts of the same sizes.

ASTM A563 DH Heavy Hex Nut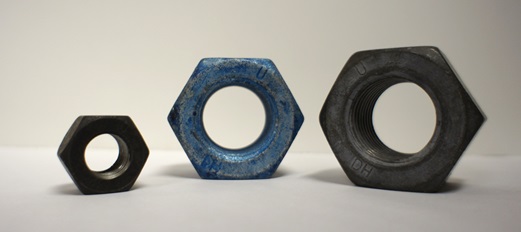 Size: 1/2"-2"
Finish: Plain/Black, Mechanical Galvanized, Hot Dip Galvanized
ASTM A563 DH3 Heavy Hex Nut
Size: 5/8"-2"
Finish: Plain/Black
ASTM A194 Heavy Hex Nut
Size: 5/8"-2"
Finish: Plain/Black, Hot Dip Galvanized